In the castle in Castalla remains from the Neolithic, Bronze, Iberican,Roman and Arab have been discovered. Historically,the castle in its time formed the principal, cohesive nucleus of the  dwellings  contained within the walled city of the castle.
Jaime 1 of Aragon took the castle from the arabs after the conquest of Biar and integrated it into the kingdom of Valencia in the treaty of Almizra (1244). Then, Castalla became the frontier with Castilla La Mancha. For this very same reason, the reconstruction of the castle was begun and the first church was consecrated where now stands  the actual Ermita de la Sangre.
After its conquest, Castalla was made over as a property of the crown In 1336 by King Pedro1V of Aragon. In the year 1362 the barony of  Castalla was created  and was given to Don Ramon de Villanova. In 1729,the castle was inherited by the Marquis of Dos Aguas until the year 1989 when it became a municipal property.
During the war of Succession, Castalla and all the surrounding villages were supported by the Borbon family, who, at the end of the war were rewarded  by Felipe V. He granted  the family certain  privileges and concessions and  bestowed on them the title of " Muy Noble, Fiel y Leal" (Very noble, faithful and loyal.)
During the War of Independence, two important military actions took place in Castalla. The first, took place in 1812 and was a major defeat for the Spanish army and resulted in the conquest of the city by the French army. Nevertheless, the second battle which took place on the 13th April 1813 was a major triumph for the spanish army but a major rout for the  French troops under the command of General Suchet.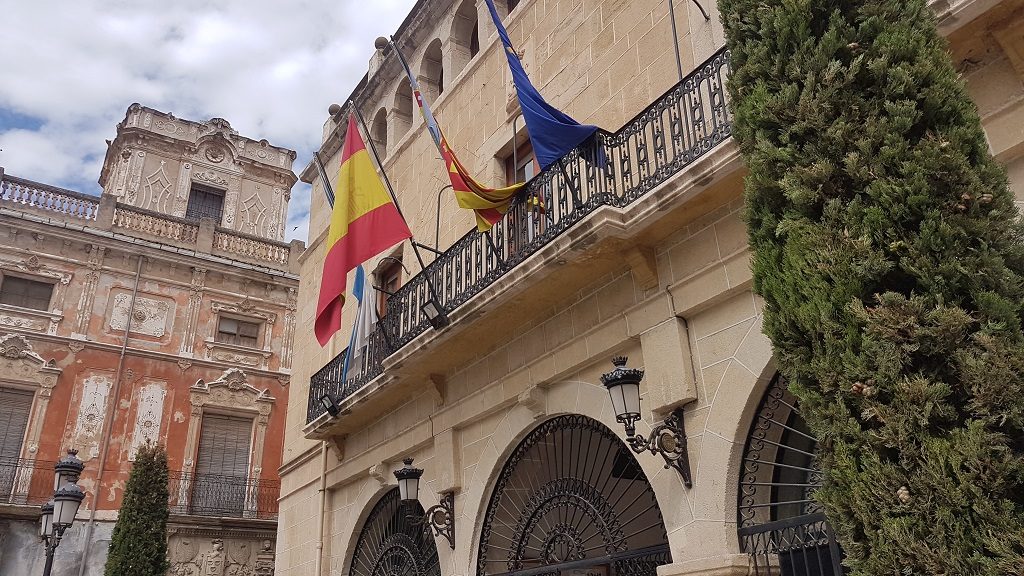 Demography
Castalla has 9,876 inhabitants (data obtained through INE 2018).
 Economy
Castalla's economy is based on the toy industry (like its neighboring Onil and IBI), building materials, furniture and cold metallurgy, apart from agriculture (almond, olive, vines), traditional activity that occupies much of the term . It is also interesting the bet that is being made for the rural tourism and the recognition to its gastronomy (the route of the Gazpacho).
Without forgetting the great moments of the village: